Priceless Images to Last a Lifetime from Joey Ikemoto Photography, Inc.
When it comes to wedding photography, no one else has the coverage, experience, quality, service and reputation that our clients have come to expect from Joey Ikemoto Photography. Our wedding coverage is one of the best in the business. Here's why!
Customized Coverage To Suit Your Needs
Each wedding is unique in its own way and each has a different story to tell. We utilize the different styles of photography to tell the complete story of your wedding day. We will combine color, black and white, sepia and amazing special effect filtered images HDR (high dynamic range) to enhance clarity and saturation to the highest level!
Styles of Wedding Imaging
Traditional:
Classical portrait style that is elegant and timeless, this coverage is what you have come to expect from a professional photographer with our own added artistic eye for detail.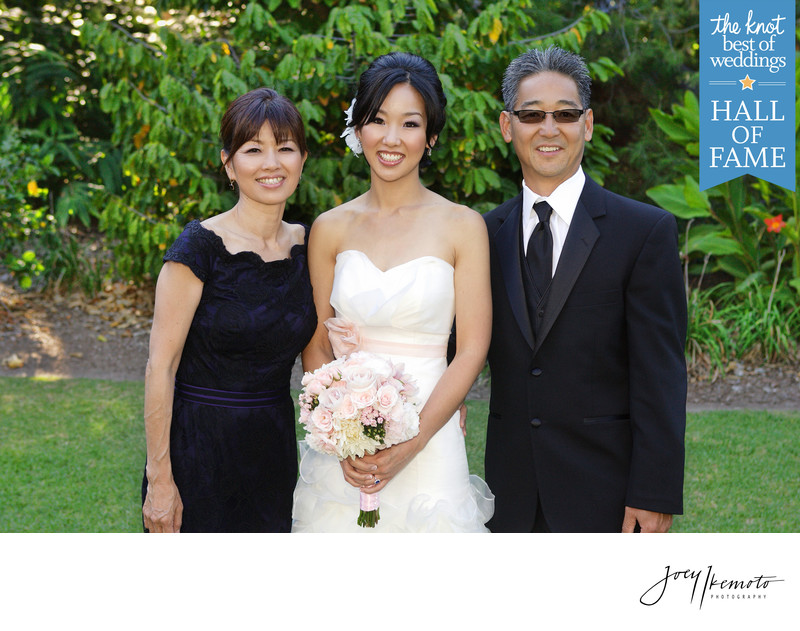 Artistic:
Unique, contemporary cutting edge poses. Our photographers have been trained to seek out dramatic light, architectural design, and environmental impact to add stunning beauty and creativity to your wedding images.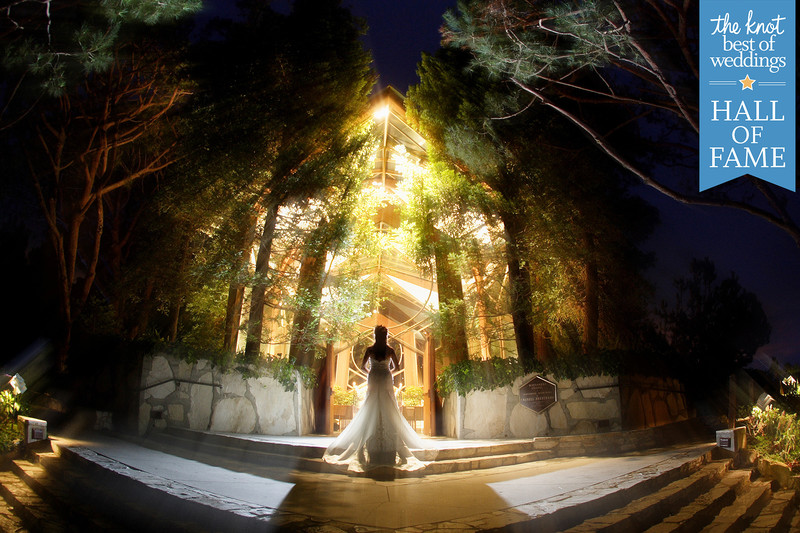 Photojournalistic:
The right spot at the right time to capture those special moments of your day! Our photographers are constantly looking for that perfect candid for the most complete coverage of your special day.

Night Photography
Photography only the night can provide! With our lighting and camera equipment we are able to capture stunning backgrounds and create a dramatic effect and maintain a natural feel to the images.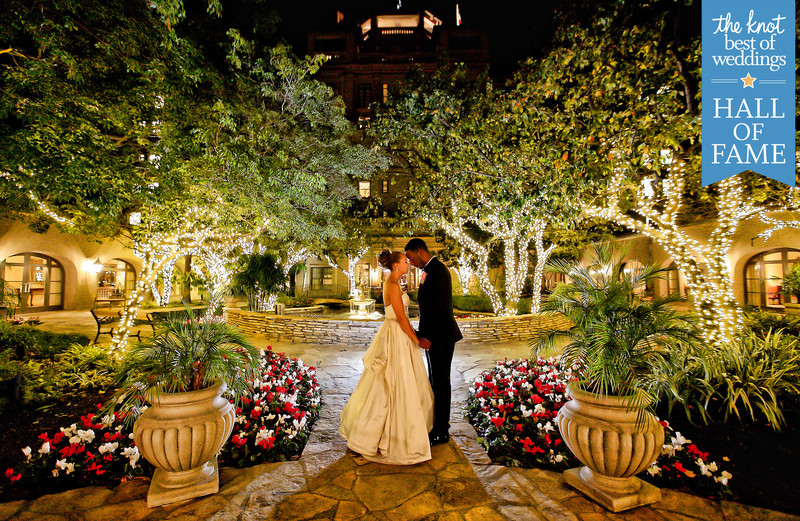 Custom Retouching
Our retouching design department retouches each image that you order for your album or portraits with great attention to detail. You can see throughout our website and in our in studio samples that our images are consistently of the highest quality showing amazing detail, color and clarity.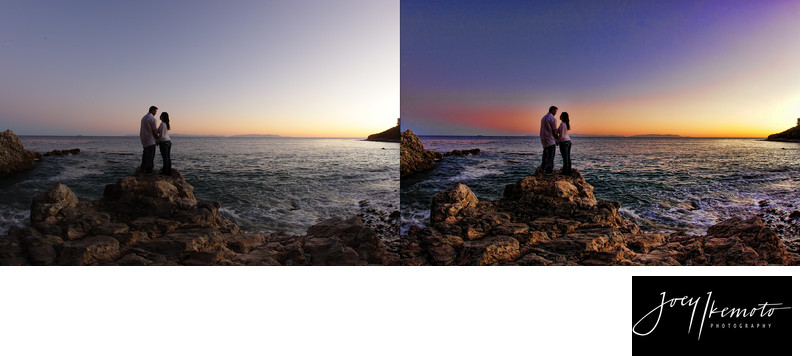 Great Reasons To Book with us!

Best of Knot Winner for 13 Years and The Knot Hall of Fame!
http://www.theknot.com/Vendors/Joey-Ikemoto-Photog...
5 out of 5 Stars on the Wedding Wire
http://www.weddingwire.com/reviews/joey-ikemoto-ph...
Tons of Testimonials on http://bit.ly/1kMs1Sq­
What is better than "word of mouth" advertising from actual happy couples? Check out our client testimonials. Maybe it should be said that some words are worth a thousand pictures! Enough said!
We cherish your memories!
Our first priority is to preserve your precious wedding images. As our photographers are documenting your wedding day, the camera is saving your images on two separate independent memory cards, in case one card fails. If any part is going to fail the memory cards are the most likely point so we take great care in making sure that each camera has the second card writing on the spot as we shoot. We also backup all of our images in multiple locations, so you can rest assured that your images are safe and can be accessed anytime by the studio.
Customized Albums
Unlike most photo studios, you are able to select which images appear in the album. You will be able to communicate with the studio which photos you want, what retouching you want done, and how the layout will look like in the album. No other studio takes the time to make sure your album is perfect.

Location, Location, Location

Our 6000 sq ft. studio gallery is located near the 405, 91, 110, and 105 freeways in Historic Downtown Torrance close to many of the most picturesque locations in all of Southern California!

Vendors like us!

We are highly recommended by most of the local churches, hotels, banquet halls and just about anywhere they have weddings many of which you can find samples of on our blog.

Our studio gallery is one of the largest portrait studios in California!

In our over 30 years in business, we have photographed over 3,500 weddings and have grown to be one of the largest studios in California. Since we own our 6,000 sq. ft building outright, we are not governed by a lease. You have the security of knowing that you can build a long lasting relationship with great photographers that you can put your confidence in long after the wedding is complete. We are a full service studio with two camera rooms and a great locale with many portrait spots within walking distance of the studio. In addition to the weddings we also photograph 500 to 800 portraits a year. We photograph family portraits, babies, children, senior high portraits, headshots, photo restorations, and commercial photography.

The perfect wedding gift!

Have your guests help you create the perfect album or even the perfect wall portrait display. Through our Bridal Registry, you can give your guests the option of giving a gift you can truly use and enjoy for years to come. Our sales associates will be more than happy to provide you with our registry cards. Best of all, the service is free!

Preparation, Preparation, Preparation!

Just as important as your locations and photography, planning is vital to having the picture perfect wedding day. All wedding packages include a detail planning session with Mr. Ikemoto, where he will guide you through to plan every step of the perfect wedding day.
The more organized your wedding is, the less stress you will have, the better images you will have. We want to know what is most important to you! Joey will act as your wedding coordinator to help you with every detail from when to start your day to when is the best time for the bridal portraits. Our commitment is to help you every step of the way.

Online Ordering for Guests

Your guests will be able to access the image online and place their orders directly through the website freeing you from having to take orders and place them.

About Our Photographers
Joey Ikemoto, Master Photographer and Craftsman
Joey Ikemoto is a Master Photographer who has earned his degree from the Professional Photographers of America (PPA). This is the highest degree attainable from the PPA. He has also earned the Craftsman degree from PPA and the Fellowship award from Professional Photographers of California. His creative talents have gained him many awards including:
The prestigious Kodak Award

The Professional Photographers of America Loan Collection Award

The Professional Photographers of Los Angeles County Photographer of the Year
His work was also displayed at the Epcot Center at Disney World in Florida. The PPA has recognized Mr. Ikemoto by inviting him to speak at the yearly national and state conventions with over 2,000 professional photographers in attendance. He has also been the keynote speaker for photographic conventions throughout the U.S., Japan, and Mexico on the American style of wedding photography. Joey has also traveled all over the world doing commercial work with companies like Toyota, TransAmerica, ATT, Samsung, Wells Fargo, Gucci and many others.

Associate Photographers

Our associate photographers are individually selected by Mr. Ikemoto on the merits of personality, etiquette, and love for photography. We want your wedding party, family, and guests to feel at ease and truly enjoy your special day. Our associates have the ability to explore new and creative ways to capture the precious moments of your wedding discreetly. All associate photographers are members of the Professional Photographers of America and have to go through continuing education to strive for excellence in the photographic field.
To find out more about them click here